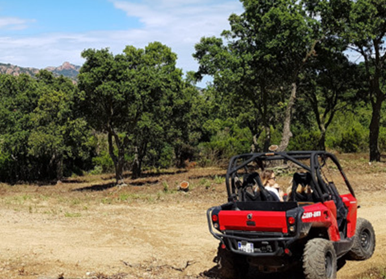 Families Program
3 To 4 Nights – 3 Days
DAY 1
Important Information :  
This program may run on Sundays during the shoulder season : from April to beginning of July & from September to October, OR on Tuesdays or Sundays during the high season (please check with your ground operator before booking) Please note that at that specific time of the year, departure & return times are anticipated of 1 hour.
TO BE NOTED TOO : AN ALTERNATIVE BOAT COMPANY CAN POSSIBLY PROVIDE A HALF DAY PROGRAM
Your program starts as you depart the hotel for the harbor & board your exploration boat.
You will be dedicating this day to the cetaceans' search & observation at sea, at the border of the Pelagos Sanctuary. For obvious reasons of fauna safety, you will not enter the protected waters, but chances are high in summer season for you to spot some of the following species as they are attracted to this preserved sanctuary where they feed  ; while sight is not guaranted, you may spot white, blue or bottlenose dolphins, the Risso dolphin, sperm whales & whales - Lunch is served on board - Please be aware that sea motion may occur even on a beautiful sunny day.
At the end of the afternoon you will return to Sanary for diner & overnight in the hotel.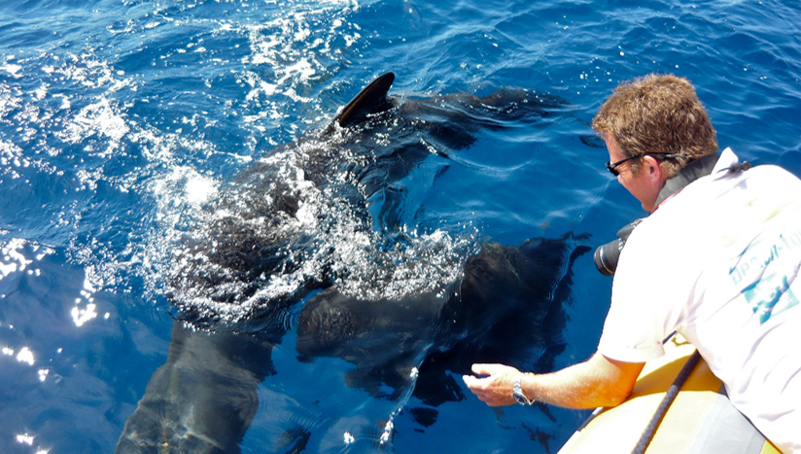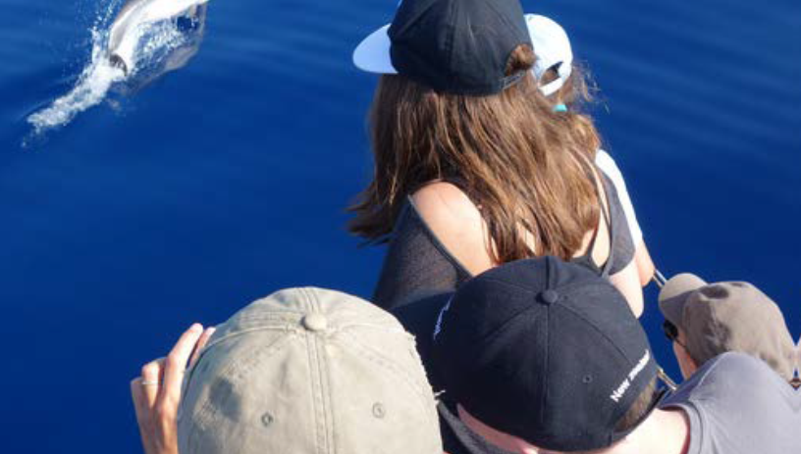 Alternative
You will depart from Sanary  northwards towards the Sainte Baume in the hilly hinterland of Saint Maximin.
Upon arrival, follow your activity guide on a hike which may be an easy or a strenuous one from 1 hour to 1 hour and a half round trip depending on the group's ability & level. Along the walk discover Provence aromatic, medicinal plants, vineyards or get acquainted to fairy springs (Sentier des "gours bénis"). Water has long been source of wealth in Provence more than in any territory in France, in early times it attracted human settlements. Dowsers were highly regarded and myths, legends often surround our hidden springs and streams. For such reasons too, you will learn that fountains and wash houses have always played a great social role in local communities from early times quite up to mid 20th century.
Once the hike is over, rejoin your vehicle and en route to the Lake of Ste Croix driving up to Bauduen, right on the lake's shore. This village unwinds its medieval walls from the 15th century under a cliff. As you get in, enjoy lunch in a restaurant or opt for a more casual lunch box.
At the very beginning or very end of the season, or in case of rainy conditions, you will then proceed on a panoramic visit of the Var side of the Lake, followed by the visit of Moustiers Sainte Marie which stands 45 minutes away from Bauduen. Moustiers is both known for being built in between two high cliffs connected by a chain holding a star and for its exceptional ceramics tradition.
During high season, your afternoon will be dedicated to water sports activities : stand up paddle, kayak or canoe for a 2 hour or 2 and a half hour depending on the family's interest.
As the afternoon progresses, back to Sanary via le Luc en Provence.
Arrival in Sanary where you will enjoy diner and overnight at the hotel.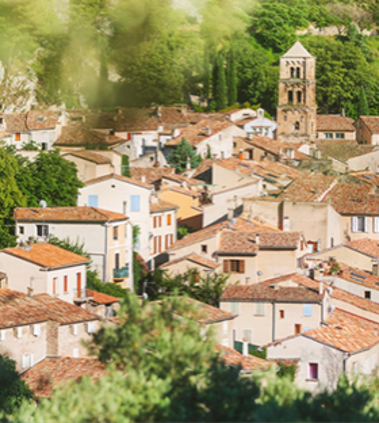 ---
DAY 2


   Depart the hotel & drive deep into the Provence Verte or the "Green Provence" as it is called. Your destination today is Brignoles & its medieval village. Former city of the Counts of Provence ruled by Raymond Bérenger de Provence, at the time that our country was coveted both by the Kingdom of France and the Holy Roman Empire.
Brignoles is the starting point of your 1 hour or more horseback riding session, according to the family, You may rather choose a horseback or poney ride /or  horseback trolley ride that will take you across the vineyards. You may even otherwise go for a bike ride.
At the end of it, back to the town center for your exploration (on Saturdays you may take advantage of the local market while on August's 3rd week end, you may experience what the town was like during the Medieval Days). Give a try to the local "pistole" traditionally locally made dried plum or plum jam. Lunch is served in a local restaurant.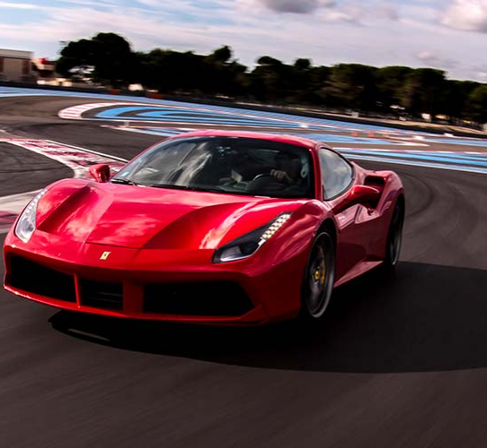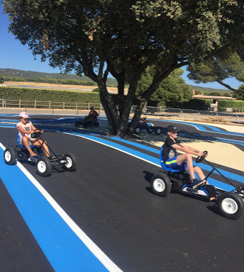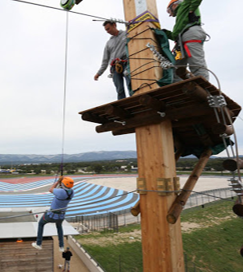 Depart to Le Castellet & and the Paul Ricard Formula One Race Track.
As your reach the track, experience the Xtrem Park activities for children & adults alike : driving simulators, ATV tours, guided visit of the infrastructure, mini motorbike school, adventure park, climbing wall and much more…
After this fully packed afternoon, time has come to depart to Hyères where you will be spending the rest of the evening & the overnight.
Arrive in Hyères & check-in at the hotel.
An evening orientation walk in the historic center lead by your guide, will be followed by diner in a local restaurant.
---
DAY 3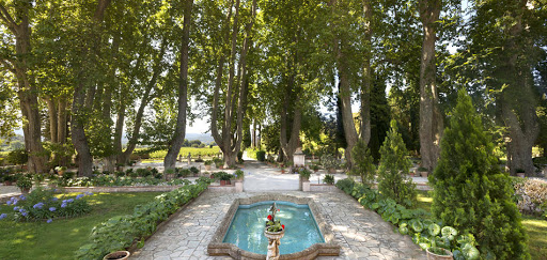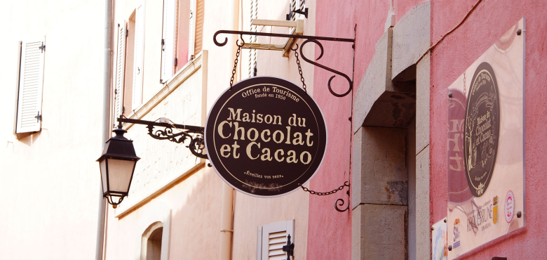 This morning, leave Hyères and en route to Pierrefeu du Var located at the gate of the Massif des Maures, a mountainous area which represents twenty five percent of the Var territory. Covered with cork oaks and chestnut trees, the Maures mountains offer a great variety of landscapes particularly well adapted to horseback riding or hiking explorations. 
As you exit Pierrefeu enter the estate of the Château de l'Aumerade and walk leisurely in the vineyards. You then visit the cellar before your wine tasting please note that 18 y.o. minimum is required for the tasting participation while the youngest will be particularly interested in a playful, yet educational activity on vine and grapes.
Afterwards re-board your vehicle for Roquebrune sur Argens where, upon arrival, you explore by foot the medieval center on your way to the restaurant venue. Gourmets will enjoy their specialty lunch including some locally made chocolate for dessert.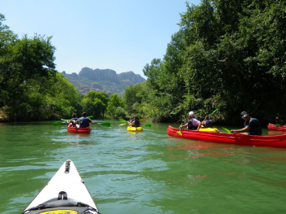 As the afternoon begins, no time to loose : you may either join your guide and save your energy for a 2 hour river kayak tour on the Argens or depart to Fréjus for a cultural visit.
If you select this later option, upon arrival in Fréjus you will be taken to the roman amphitheater and the medieval cloister for a guided tour.
Either ended your kayak tour or your cultural exploration in Fréjus, everyone rejoins in St Raphaël.
Once there, you may opt for a 2 hour buggy ride in the Estérel area : you may stop at Dramont beach, a major WWII landing site in Provence OR you may have fun on an awesome speed boat tour on the Med around the Golden Island OR why not, decide to simply chill out on the beach.
Today's activities and your whole stay come to an end with the drive to and check-in at the hotel in St Raphaël.
Diner and overnight at the hotel.